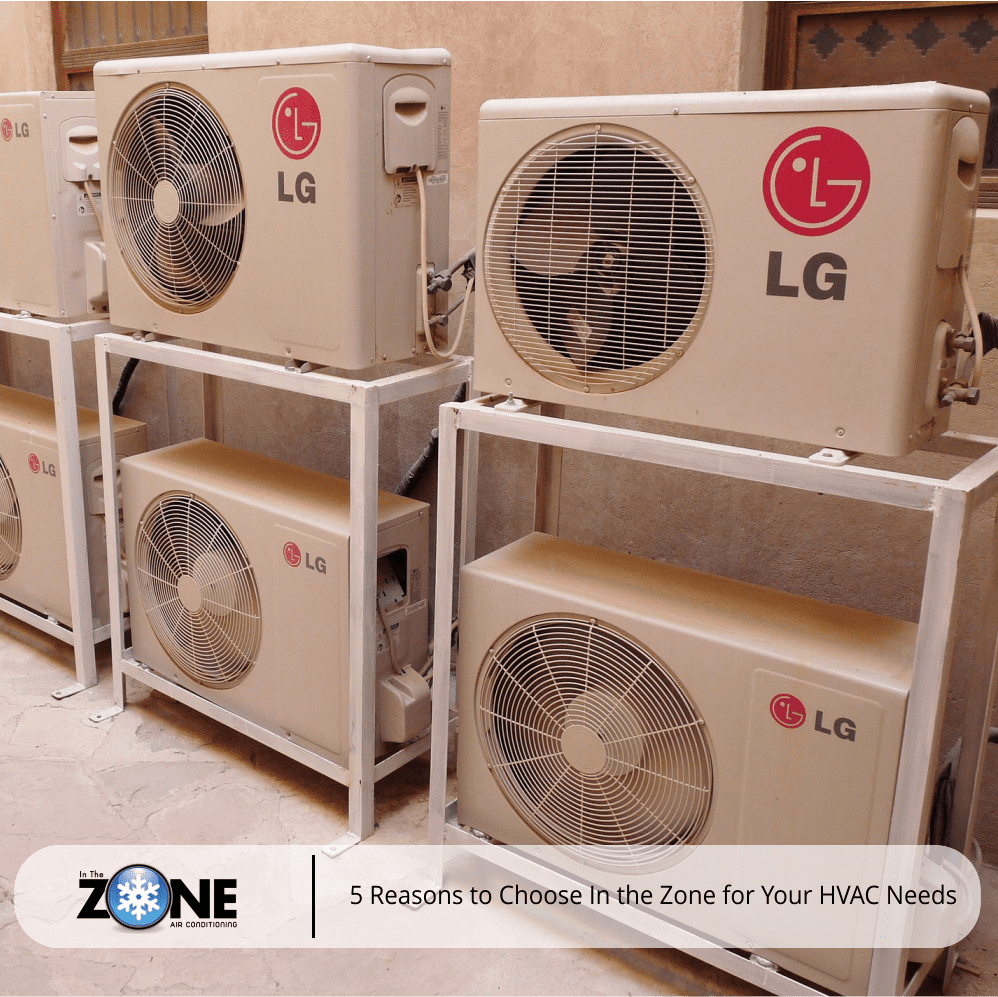 30 Mar

5 Reasons to Choose In the Zone for Your HVAC Needs

You may have a number of options for HVAC work in KwaZulu-Natal, but there is one choice that should really stand out above the rest.
5 Benefits of In The Zone's HVAC Services
Here are five benefits of choosing In the Zone for your HVAC needs.
Now Read THE IMPORTANCE OF CHANGING YOUR AIR FILTER
1. Expertise & Product Knowledge
In the Zone's team knows HVAC and all the related products inside out and back to front. Several of our client testimonials have praised our product knowledge and our ability to understand customer needs and quickly match them up to the available products. You don't need to know anything about HVAC. Just give us a call, explain your needs and we will do the rest.
2. Competitive Pricing
You'll always find our quotes extremely reasonable compared to other HVAC companies. We always seek out the best deals on products and parts and then pass those savings on to you. We also excel at doing a great job in a limited time, which means we can cut down on the hours spent.
3. Speed & Efficiency
Our clients are always impressed with how quickly we are able to complete their jobs while still maintaining high levels of workmanship. We work quickly but always efficiently and without shortcuts, meaning that your HVAC system is up and running properly in the shortest possible time.
Now Read 5 MORE VITAL AIR CONDITIONING MAINTENANCE HACKS
4. Best Models & Parts
Just as there are never any shortcuts with our workmanship, we also never skimp on our products and parts. You always get the best – and everything comes with a warranty.
5. Personal Attention & Oversight
We treat every client as if they're our only client, taking a personal approach to your requirements. In addition, all our work is personally overseen by our founder and owner, Mike Weiss. Each job gets a personal touch that the clients never forget.
If you want to enjoy the benefits of choosing In the Zone for your HVAC needs, contact us and tell us what you need.