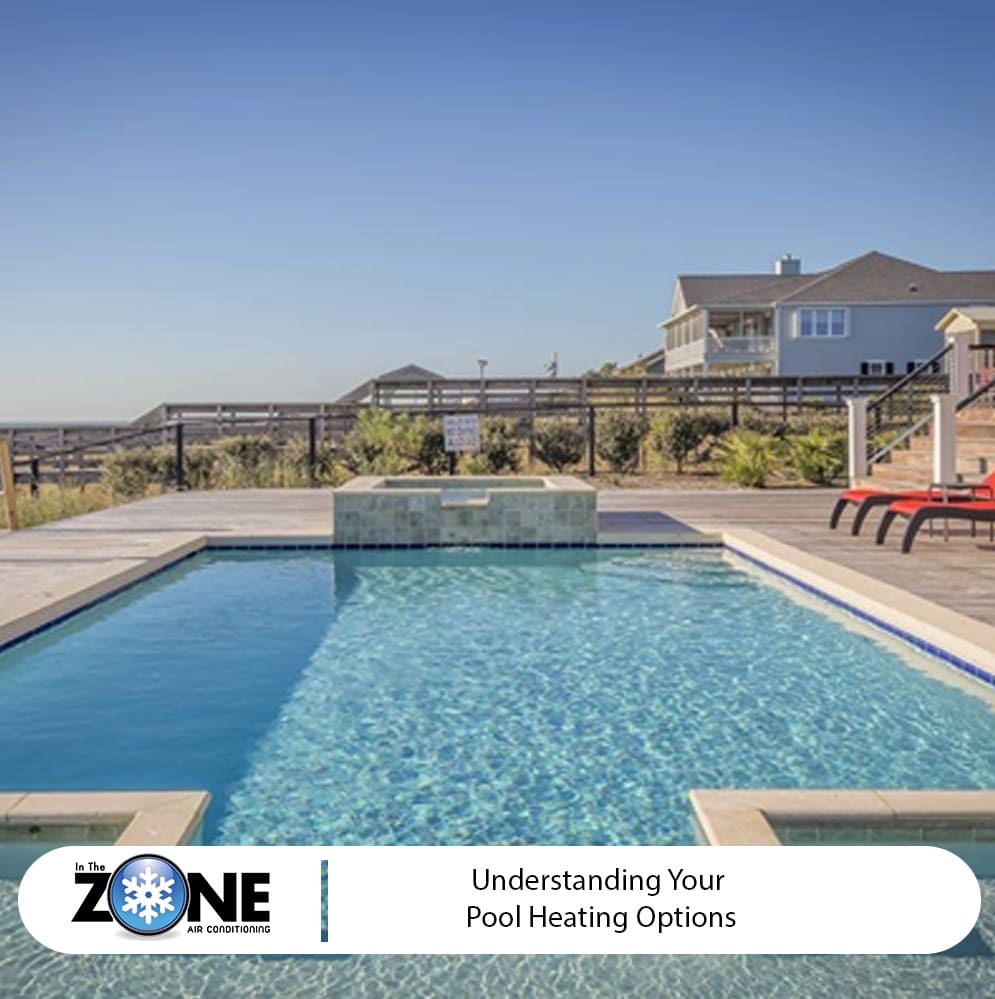 24 Jul

Understanding Your Pool Heating Options

Considering the cost and effort of maintaining a pool, why should you only be able to use it for a few months in the year? A good pool heating system can ensure that you are able to dive into that sparkling blue water whenever you feel like it. You may be wondering, however: what options are available to you when it comes to pool heating? In the Zone has you covered.
What You Should Know about Pool Heaters
This blog post will give you what you need to know to choose the most efficient and cost-effective solutions to make sure that your pool is more than just an expensive water feature for half the year! According to the current industry standards, you have two choices regarding efficient and effective pool heating: solar systems and pump systems.
Also Read Now: ENERGY SAVING TIPS
Solar
This is probably the most popular choice. You may have seen numerous pool owners' homes with the unmistakable solar panels on their roofs. Cold water from your pool is piped through these panels, where it is heated by solar energy and then pumped back into the pool. This is the most energy efficient and environmentally friendly pool heating option. The panels and pipes are essentially extensions of your existing pool filtration system. Since solar heating relies on sunlight, it is less reliable in midwinter when the sun's rays tend to fall less directly. Even with this considered, solar heating will keep your pool swimmable for around eight months a year. An unheated pool would give you only half of that.
Pump
This increasingly popular option will keep your pool heated all year round and give you greater control over the water temperature. It does not use electrical heating systems like some of the older non-solar designs on the market. A pump that looks very much like an air-conditioning unit is attached to your filtration system. Inside the pump is a titanium heat exchanger that draws heat from the surrounding air and transfers it to your pool. It is quiet, durable and cost effective and maintains a consistent temperature all year long.
Also Read Now: 5 TOP POOL MAINTENANCE TIPS FOR A YEAR-ROUND SPARKLING POOL
Chat to In The Zone to Discover Your Pool Heating Options
Now that you know what options are available to you, contact us for more advice or to get your heating system installed. Before long, you'll be making the most of your pool without any seasonal limitation – it's well worth it!
Image Source: Pexels
x